Albert D. Venson, Jr.

Our Founder & CEO
Al's Twin Air, LLC is a family owned business founded by Albert Venson, Jr., in 2012. Mr. Venson has been in the business of HVAC services, MEP and facilities maintenance for many years. Following in the footsteps of his father early in his childhood, he ventured out on his own to create a successful HVAC company. Known affectionately to many as "Big Al" or Mr. Al, and all who encounters Mr. Al knows he is serious about providing the best customer service no matter what the job entails. He ensures that each team member provides excellent customer service whether replacing a thermostat or installing a new HVAC system. Our customers are our priority. We are driven by our passion, our customers, and quality results.
Founder of Al's Twin Air, LLC (ATA) is a Military Veteran who is a successful and highly efficient HVAC and plumbing services vendor. He oversees ATA's strategic planning and operational direction, and dedicated to designing tailored, facility-smart HVAC and plumbing solutions that deliver optimal cost, quality and excellent outcomes for its clientele. His leadership of the operations and keeping customers first has helped grow ATA business progressively and continues to increase its value in the local markets. Mr. Al's strong interpersonal skills are used to work with diverse individuals, from maintenance technicians to top executives. His work is recognized across the District of Columbia, Maryland, and Virginia improving residential, commercial and facility management systems and processes to maintain synchronized, efficient functioning buildings.
During Mr. Al's career, he held the position of director of facility service manager for the District of Columbia. Mr. Al's significant role of director of facilities included an entire fleet of buildings ranging from ages of over 100 years to contemporary, and green buildings located throughout the Washington metropolitan area. His property management and sustainable green building management skills boosted the use of resources to create high-quality, healthier and more energy-efficient commercial buildings, hospitals and residential properties. He helped to lead many of the buildings into Energy and Environmental Design (LEED). There were nearly 45 building locations of warehouses, health clinics/hospitals, senior centers, out-leasing, parking locations and annex locations. The gross floor area totaled approximately 5.5 million square feet and DC General Health Campus grounds totaled up to 65 over 20 acres of landscaped and paved/un-paved grounds. With these major tasks of building and property management, Mr. Al maintained a $3.5 million budget annually. He handled all invoice approvals with emphasis on cost-savings of tools, supplies, and operational needs. By developing, organizing and forecasting with smart purchasing plans, his budgets consistently met targeted goals and reduced budgeting roadblocks.
Mr. Venson continually supports local businesses and communities by partnering with employment agencies (i.e. DOES' Project Empowerment and On-the Job-Training programs). He is an HOA board member and a community advocate for family and youth.
Stephanie J. Venson, RHIA

Owner and President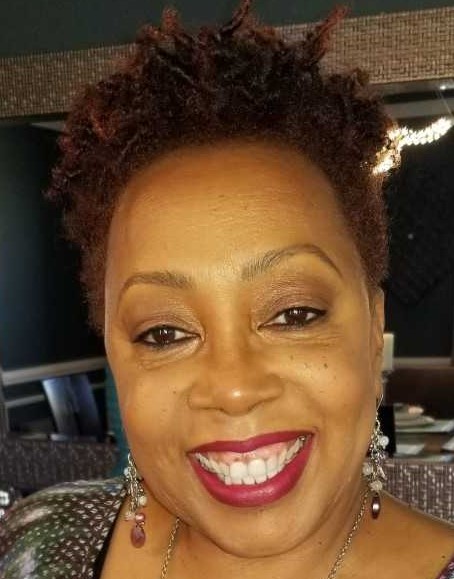 In 2018, Stephanie joined the family business on a fulltime basis. She left behind a long directorship position in health information management. In the corporate director capacity, Stephanie was responsible for leadership and strategic direction, oversight, and coordination of the Health Information Management departments for a multiple hospital system and healthcare centers. She directed the functions of the content, format, release and maintenance of health information meeting hospital system and medical staff needs and regulatory agency requirements. A proven leader with a certification of RHIA (Registered Health Information Administrator) officially certifies Stephanie as an expert in managing health information, medical records, administering computer information systems, and data analytics and medical classification systems. Her RHIA credential is a nationally recognized industry certification and highly respected by peers and all levels of authority in healthcare organizations. She collaborated with physicians and other health care professionals to ensure appropriate measures were in place to sustain quality care, safeguard the privacy, confidentiality, and security of patient health information. As the corporate director, Stephanie played a principal role in the implementation and roll-out of an enterprise wide computerized system to standardize and centralize health information and medical records.
Since joining Al's Twin Air fulltime, Stephanie has helped enhanced the company's opportunities and partnerships. Assessing our services, customer needs, and trends, Stephanie redesigned the office structure and staffing, introduced new technology, and has ventured into different venues to expand the company's services. With strong organizational leadership and business background, her intention to bring the most value to the company is to continue to focus on customers, retaining and establishing new partnerships while creating strategic plans for current and future business.
Stephanie has helped grow the customer base with tactical marketing for HVAC and Plumbing Services through various forms of media. Through numerous initiatives led by Stephanie and the management team have increased our ability to compete equally with our competitors large or small. Stephanie's business savviness, property management and people skills have brought a new vitality to Al's Twin Air of continuous customer centric practices while maintaining the integrity of Al's Twin Air. She represents the company at conferences, seminars and professional meetings, and throughout the community.
James Goddard Sr.

Executive Field Manager
Jim provides expertise on all types of HVAC and plumbing projects large and small. He is one of our inhouse experts and customer advisor on residential, commercial heating, ventilation, and air conditioning. Jim's extensive background in preparation of complete cost estimates for building construction and commercial ventures has helped us to adequately and consciously provide bidding prices that are fair and equitable. He provides expertise in principal and practices of cost estimate and contract pricing, and quality work. With full knowledge of the industry methods for buildings and structures, he has developed scopes of work based on RFP / RFQ and project plans for implementation and managing. Jim oversees our lead technicians and assist with ongoing training. His interaction with our customers, contractors, and businesses have enhanced our customer relations (private and governmental).
As a heating, ventilation, and air conditioning (HVAC) service manager supervises staff who install, repair, and maintain heating and air conditioning systems in residences and commercial buildings. Managers hire new employees and train staff to test electrical circuits, wire components, and electrical equipment; inspect and test different HVAC systems; comply to safety regulations; and ensure employees acquire necessary certifications.
Jim has worked with Al's Twin Air for many years. He helps lead and ensure daily tasks, projects, and operations are running smoothly, on-time, and within budgetary guidelines. He continues to demonstrate the ability to direct and motivate workers in a positive manner. His responsibility for customer service excellence never wavers no matter what the job or task entails.
Marguerite Gaines

Human Resources/Compliance Manager
Marguerite helps manage human resource services (HR) and workplace compliance. She has managed employees for many years in the healthcare industry. Her soft skills range from people, resources, and process management, labor unions to C-suite executives. Marguerite is the resource for staffing issues, customer and company compliance to federal, state, and local employment laws, and mediates with management and staff issues and proposal planning/writing..
Marguerite closely collaborates with Al's Twin Air's legal advisor. She seeks the legal advisor's help to assess current issues ranging from employee or labor relations, long/short-term projects such governmental contracts and vendor agreements to optimizing customer service satisfaction. In conjunction with the legal advisor, she ensures regular review of policies and procedures, interprets HR laws and regulations, and assist with ATA's strategic plans for upgrades in HR practices, website, benefits, and workplace redesign.
Kamia Ebron

Field Services Coordinator
Kamia Ebron is an information technology professional with over 15 years of experience in the government and private industries. Having obtained a Bachelor of Science in Information Systems Management from the University of Maryland Global Campus, she has obtained a vast knowledge in project management, system administration, and systems and business analysis for enterprise information platforms. Joining this family business approximately 2 years ago as the Field Services Coordinator, she has shown dedication and resourcefulness to understanding the industry. Kamia is responsible for scheduling and coordinating the commercial and residential HVAC and MEP service jobs. She also creates, sources, tracks, and modifies the service jobs within the field operations using our web enabled "real time" ticketing system. To support continued growth, she also composes and maintains service agreements, proposals, and estimates for both the residential and commercial customers. Kamia is adamant about maintaining clean and safe workshop/warehouse environment conditions in a continued effort to support health awareness. Kamia continually supports efforts to maintain data integrity in the company's various databases, suggesting security constraints, as they are applicable, to ensure that customer sensitive information is kept private and protected from abuse and misuse. In addition, Kamia maintains asset management by establishing and sustaining purchase orders and records for all materials, equipment, and parts purchased or acquired.
We are dedicated to providing the highest quality of workmanship with unparalleled value, innovation and integrity.  We strive to make loyal, permanent business relationships and supports the needs of all our customers.  Our work is not done until our Clients' needs are met and complete satisfaction are obtained. Our core guarantee is to provide absolute, professional, cost-worthy services to our customers.  Our Specialists maintain their conduct with integrity to the highest ethical standards.